Janine A. Southard is the IPPY award-winning author of the Hive Queen Saga, as well as other science fiction and young adult novels and novellas.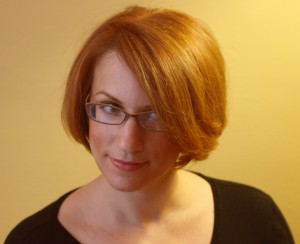 The Hive Queen Saga books blend cultural experimentation with epic as they follow a formalized Hive of teenagers on a voyage to new lands and new cultures where their own ways seem very strange. The first novel in the saga, Queen & Commander, has been described as "like Joss Whedon's Firefly but for teenagers" by the YA's Nightstand. The second book, Hive & Heist, is a classic heist tale set on a space station.
Queen & Commander received an IPPY (Independent Book Publishers) Award for science fiction ebooks in 2013. Outside the Hive Queen Saga, the science fiction novella These Convergent Stars was selected as the short ebook recommendation of the week at Tungsten Hippo on 29 January 2014.
All Southard's books so far have been possible because of crowdsourced funds via Kickstarter. She owes great thanks to her many patrons of the arts who love a good science fiction adventure and believe in her ability to make that happen.
An homage to her home in Seattle, she released a half-contemporary, half-fantasy novel for adults, Cracked! A Magic iPhone Story, in early 2015. This one's about story gamers in Seattle who acquire a magic iPhone. It's as ridiculous as it sounds.
Want to chat with Janine? Send her an email: janine @ janinesouthard.com