The Hive Queen Saga has been a lot of firsts for me. First Kickstarter, first published book, first time using a new plotting system.
And first series.

One thing that makes The Hive Queen Saga unique has also been my biggest challenge going in to book three: it's a young adult series with an ensemble cast.
At first this was great. In the tradition of "write what you want to read," I adore ensemble casts. The first book in the series (Queen & Commander) had six main characters and four POVs. Lovely.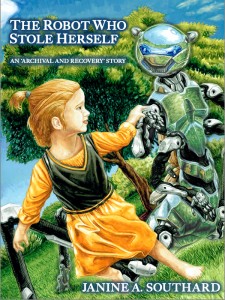 Then I started the second book, Hive & Heist. I had a new protagonist to add to the ensemble, and she needed her own POV. (She's a kick ass robot Space Ranger. I love her.)  Oh, and the no-longer-faceless villain needed a POV too. And I had to choose whether all the previous POV characters still needed POVs, because I kinda wanted to cut one.
(I didn't cut any. I decided that readers who had been following those characters would feel disappointed without their viewpoints.)
Now we're at book three, Reign & Revolution. As the final planned book, it has to wrap up all the plot points to a satisfactory level. That means every subplot from the previous books finishes here. Every one. If I use my POV method of "the most conflicted character gets the scene," I'll have to add another two POVs… and eight POVs total (double book 1's) is just too many.
So I waffled and worried a lot while writing this one. Could I cut some POVs maybe? I'd decided no for book 2, but omg.
In the end, I finished my draft, which I'm currently editing. I decided on five POVs. I think I've wrangled all the details and plot endings, while still leaving enough room that I can write something else in this universe someday. (Eg, I don't kill everybody off.)
…and it's approximately the length of books one and two combined.
Takeaway for writers: Don't write ensemble series books with definitive plot arcs. If you're going to have a trilogy (or quartet), keep it to two POVs. If you want the ensemble, plan to be episodic instead of cyclic. Trust me.
Note to self: follow your own advice. Plz.