If you like short science fiction, you're in luck! I've got two new stories out for the Kindle this month.
Life has been crazy-busy with Cracked! A Magic iPhone Story and organizing TWO boxed sets. Still, here's some cool stuff for readers who love SF.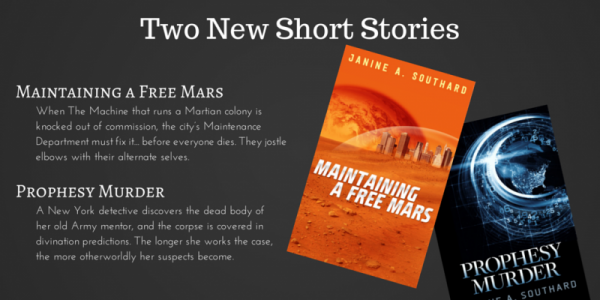 If you can't read the fine print in your browser of choice, here's what it says:
Maintaining a Free Mars
When The Machine that runs a Martian colony is knocked out of commission, the city's Maintenance Department must fix it… before everyone dies. They jostle elbows with their alternate selves.
A New York detective discovers the dead body of her old Army mentor, and the corpse is covered in divination predictions. The longer she works the case, the more otherworldly her suspects become.