I've got together with the other two winners of the Independent Book Publishers (IPPY) Award for Sci-Fi/Fantasy/Horror E-Book, and we're doing a giveaway together! I'm so excited to give you the opportunity to win:
A Kindle Paperwhite
E-Book versions of all three of our award-winning books (plus one or two more)
A slew of swag. Seriously. It's comics and audiobooks and posters and paperbacks and some CDs.
"Janine, Janine!" I hear you cry. "Tell us about the other award-winning books. We know all about Queen & Commander, but what are The Bane of Yoto and Blue Violet?"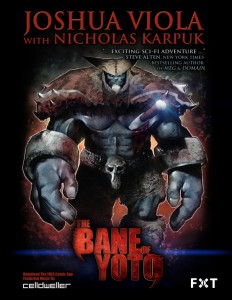 The Gold Medal winning book is The Bane of Yoto by Joshua Viola. Of the three sf/f/h winners, his novel falls more into the "h" category.
Some say the Arbitrators existed long before the world was born. Others believe their dark powers spun the fabric of time itself. Here is truth: after ages of formlessness, the Arbitrators craved physicality once more. During their searching for worthy bodies, they destroyed Ajyin – homeworld of the gentle, blue-fleshed Numah and the combative, carapaced Olokun. In the wake of this destruction, General Vega and his vile Olokun warriors enslaved the remaining Numah. Until Yoto, a Numah slave, finds himself transformed into a powerful being beyond Vega's control.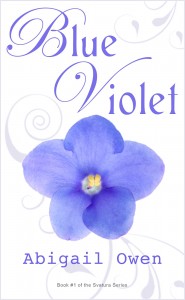 The Bronze Medal winning book is Blue Violet by Abigail Owen. This enjoyable young adult romance will appeal to the "f" aficionados of sf/f/h.
Ellie Aubrey leaves her only remaining family and moves to Colorado. She's risking her life to do it. She didn't expect to encounter the smolderingly sexy Alex Jenner. Wen Ellie's worst nightmare threatens to destroy everything she holds dear, she must fight to save those she loves most. Even if it means revealing a terrible truth… not all monsters are make believe.
Exceptionally imaginative and magically romantic, Blue Violet delivers equal parts fantasy, romance, and suspense.
And of course you already know about Queen & Commander by Janine A. Southard, winner of the silver medal and meant for the "sf" crowd.
On a world where high school test scores determine your future, six students rebel. They'll outrun society as fast as their questionably obtained spaceship will take them. Spaceships. Blackmail. Anywhere but here.
Enter the Giveaway to win a Paperwhite, these great ebooks, and a slew of swag. Five runners up will also win a copy of the ebooks, but not all the physical goodies.